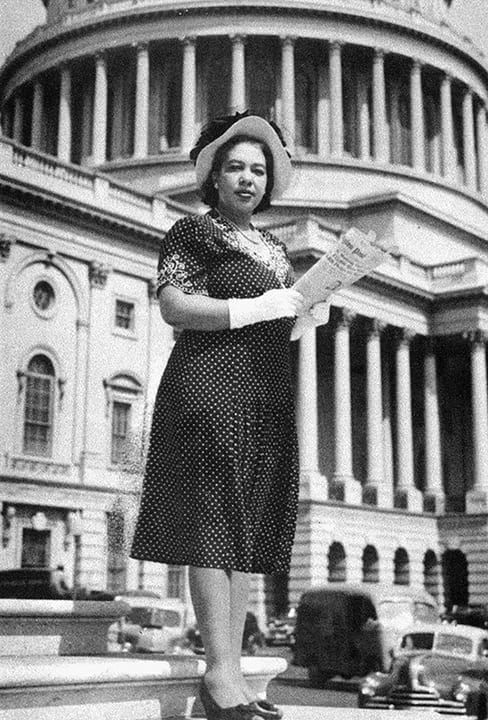 Alice Dunnigan
Alice Dunnigan was born in Russellville, Kentucky in 1906. At age 14, she already had a weekly column in an Owensboro newspaper. Although she wanted to write, she began training at Kentucky State University to become a teacher and began teaching in Todd County in 1924. She continued writing and had articles published in the Louisville Defender and other local newspapers. She wrote stories on local African American families and their interests.
In 1942, Dunnigan moved to Washington, D.C., and began working for the U.S. Department of Labor. She also became a reporter for Associated Negro Press. Alice Dunnigan became the first African American female to have a Capitol press pass and the first African American elected to the Women's National Press Club.
In 1948, Alice Dunnigan covered the presidential campaign of Harry Truman. In 1967, she was appointed to the President's Council on Youth Opportunity where she worked until she retired in 1971. In 1974, Alice Dunnigan wrote the story of her life, A Black Woman's Experience — From Schoolhouse to White House. She authored another book in 1982, The Fascinating Story of Black Kentuckians and was inducted into the Kentucky Journalism Hall of Fame.
Alice Dunnigan's efforts resulted in greater access for African American journalists in every level of government.