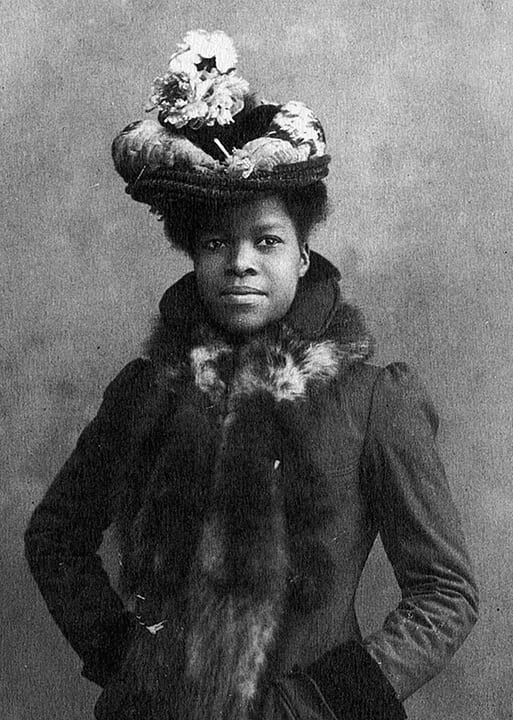 Nannie Helen Burroughs
Nannie Helen Burroughs was born in Orange, Virginia. She was the daughter of John and Jennie Burroughs. Around the time she was eight years old, Nannie's father died. By 1883, Burroughs and her mother relocated to the District of Columbia, where there were better opportunities for employment and education.
Burroughs attended M Street High School, where she organized the Harriet Beecher Stowe Literary Society and studied business and domestic science. There, she met her role models Anna J. Cooper and Mary Church Terrell, who were active in the suffrage movement and civil rights.
After graduating with honors in 1896, Burroughs sought work as a teacher in the District of Columbia Public Schools but was refused the position because they preferred lighter-complexioned black teachers. This experience led Burroughs to establish a training school for women and girls where racial pride, respectability, work ethic, and racial uplift ideology were key factors in the National Training School curriculum.
In 1898, Burroughs moved to Louisville to begin her work in the National Baptist Convention as an editorial secretary and bookkeeper of the Foreign Mission Board. During her time in Louisville, Burroughs founded the Women's Convention and was elected president for 13 years serving the National Baptist Convention for nearly half a century.