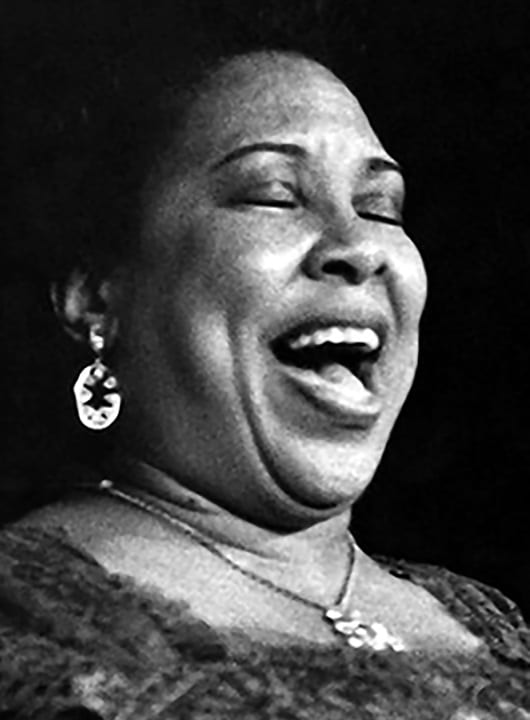 Helen Humes
Helen Humes was born in Louisville, Kentucky, to Emma Johnson and John Henry Humes. She grew up as an only child. Her mother was a schoolteacher, and her father was the first black attorney in town.
Humes started as a teenage jazz and blues singer, then a vocalist with Count Basie's band, and became an R & B diva. Along with other well-known jazz singers of the swing era, Humes helped to shape and define the sound of vocal swing music. Her career began with her first vocal performance in an amateur contest where her talents lead to multiple album recording contracts.
At the age of 14 Humes went to St. Louis and began recording albums singing the blues. She went on to New York, where she performed and became known all over the world. She toured Australia, performed at the Newport Jazz Festival and the Monterey Jazz Festival. She toured Europe with the first American Folk Blues Festival.
Count Basie approached Humes while she was performing at the Cincinnati Cotton Club, an important venue in the Cincinnati music scene. He asked her to join his touring band to replace Billie Holiday. Humes eventually joined Count Basie's Orchestra and gained acclaim as a singer of ballads and popular songs, while she was also recognized as a talented blues singer.