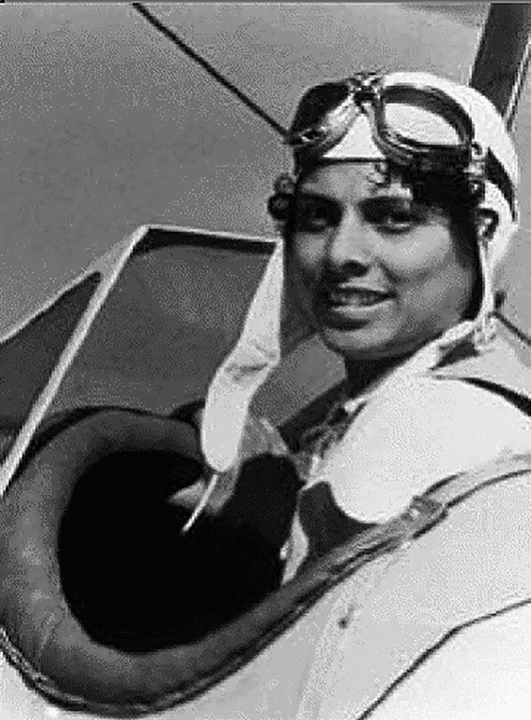 Willa Brown Chappell
Willa Brown Chappell, born Willa Beatrice Brown in Glasgow, Kentucky. A pioneering aviator, she earned her pilot's license in 1937, making her the first African American woman to be licensed in the United States.
In 1941, she became the first African American officer in the Civil Air Patrol (CAP). The U.S. government also named her federal coordinator of the CAP Chicago unit. In 1943, she became the first woman in the United States who possessed both a mechanic's license and a commercial license in aviation.
Influenced by the aviatrix, Bessie Coleman, Willa started taking flying lessons in 1934. Soon she became a member of the Challenger Air Pilot's Association and the Chicago Girls Flight Club. She also purchased her own airplane. Willa Brown co-founded the National Airmen's Association of America in 1937, an organization designed to get African Americans into the United States Air Force.
In 1940, Brown and Lieutenant Cornelius R. Coffey started the Coffey School of Aeronautics where approximately 200 pilots were trained in the next seven years. Some of those pilots later became part of the 99th Pursuit Squadron at Tuskegee Institute. They were also known as the legendary "Tuskegee Airmen." Her efforts were directly responsible for the squadron's creation, which led to the integration of the military in 1948.