MARILYN YARBROUGH AINSWORTH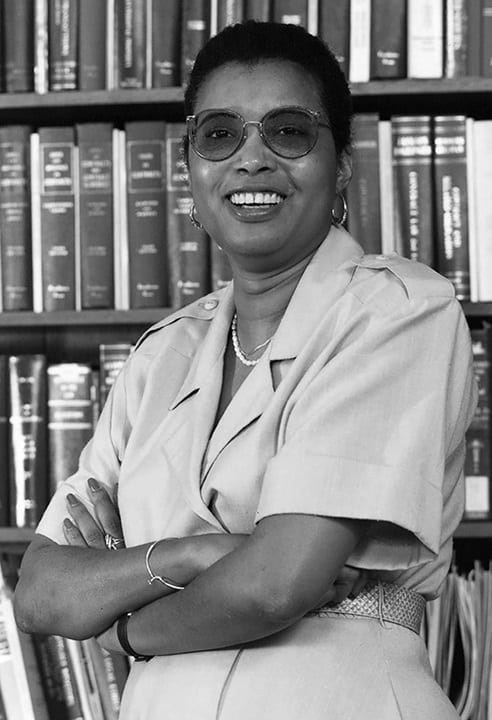 Marilyn Yarbrough Ainsworth
Marilyn Yarbrough Ainsworth
Marilyn Yarbrough Ainsworth was born Marilyn Virginia Yarbrough in Bowling Green, Kentucky, daughter of Merca L. Toole and William O. Yarbrough. When Marilyn was a child, the family moved to Raleigh, North Carolina. She was a graduate of Virginia State University and, in 1973, the UCLA Law School.
Ainsworth was able to finance her education when she and her husband, Walter, could pay her law school tuition with her winnings from the Hollywood Squares Show. She later earned additional winnings from the television game shows Concentration and Match Game.
After some time as an aerospace engineer in the 1960s with IBM and Westinghouse, Ainsworth would become a law professor at several schools. She was one of the early African American law professors in the United States, holding a tenure track position when she joined the University of Kansas law school faculty in 1976. She became the Dean of the University of Tennessee (UT) College of Law. No African American women had ever been Dean of a major southern law school.
After leaving UT in 1991, Ainsworth held the visiting William J. Maier Jr. Chair of Law at West Virginia University, then became a professor at the University of North Carolina School of Law from 1993 until her death.