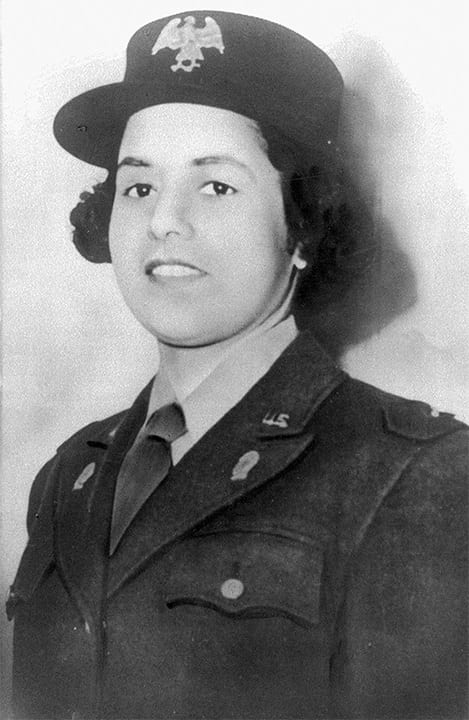 Anna Mac Clarke
Anna Mac Clarke – A native of Lawrenceburg and graduate of Kentucky State University, Clarke was the first black woman in Kentucky to enlist in the military during WWII. She was a member of the Women's Army Auxiliary Corp (WAAC).
Her educational and athletic backgrounds were ideally suited for Anna Mac Clarke to enter WAAC Officer Candidate School. She attended officer training at the segregated Fort Des Moines military base. In February 1943, she was reassigned as Third Officer and became the first black WAAC assigned to command an all-white platoon.
While stationed at Douglas Air Field in Arizona, Anna Mac Clarke led the fight to desegregate the base theater. News of this incident reached the commanding officer of Douglas Army Air Field, Colonel Harvey Dyer. He proceeded to release a statement in February 1944, which ended segregation and discriminatory practices on at the base.
Shortly after, Anna Mac Clarke died of a ruptured appendix at the base hospital in 1944. Marker #1970 in Anderson County notes the achievements of Anna Mac Clarke as a pioneer in military leadership and in ending segregation on military bases. A commemorative postage stamp is planned in her honor.