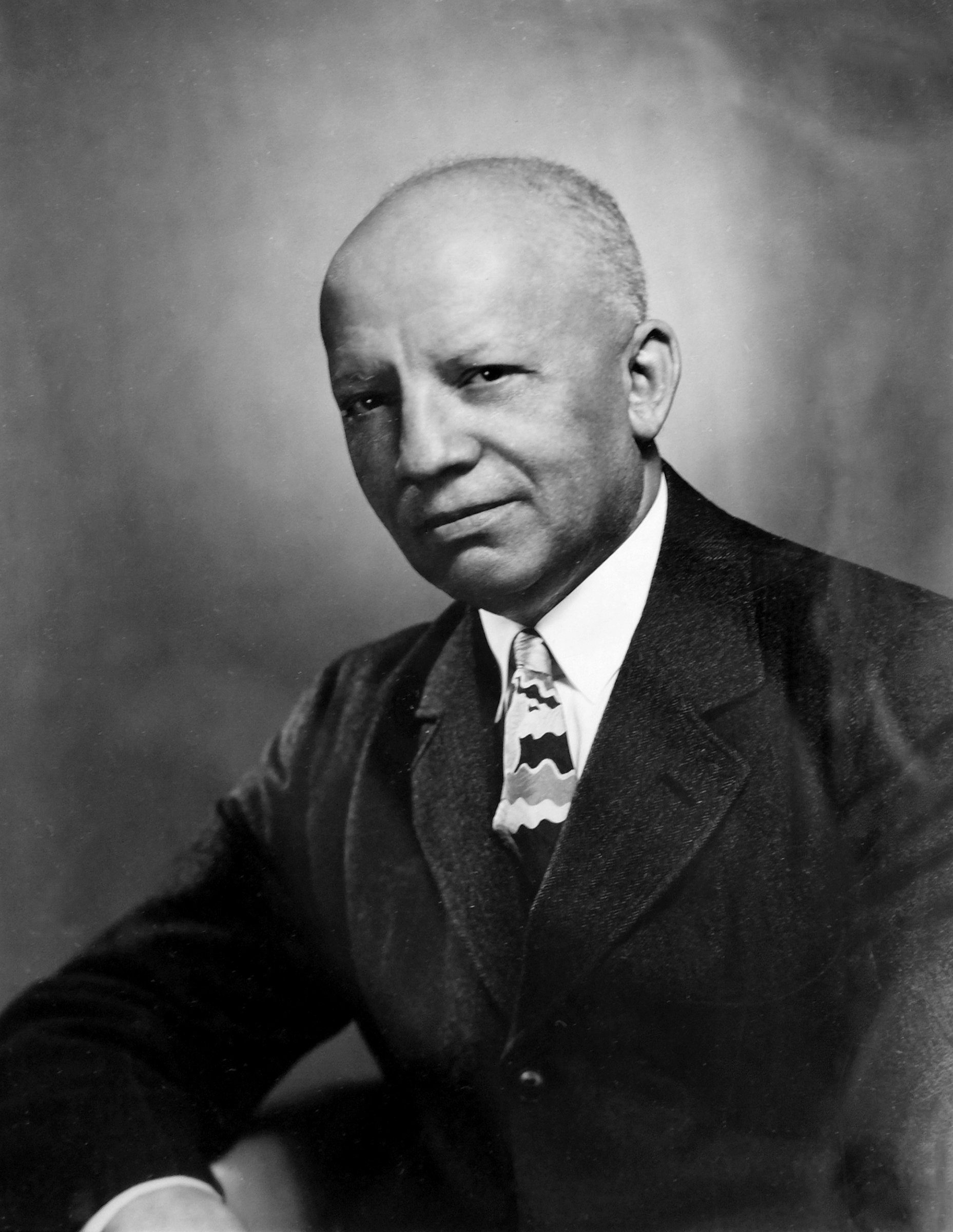 Carter G. Woodson
Carter G. Woodson
Carter Godwin Woodson is known as the Father of African American History. Woodson was born in New Canton, Virginia, and was the son of enslaved parents.
As a young man, he worked in the coal mines and devoted only a few months a year to school. In 1895, at age 20, Woodson entered a West Virginia high school earning his diploma in less than two years. In 1903, he earned a bachelor's degree in Literature with honors from Berea College.
Woodson earned a master's degree in European History from the University of Chicago and, in 1912, Woodson earned a doctorate from Harvard University. He was the second African American, after W. E. Du Bois, to receive a doctorate in history from Harvard and the first person of enslaved parents to receive a Ph.D. in America. He also studied at the Sorbonne in Paris.
Woodson was a historian, author, journalist and the founder of the Association for the Study of African American Life and History. Woodson's legacy lives on at Berea College with the Carter G. Woodson Math and Science Institute, the Carter G. Woodson Professorship, and the Carter G. Woodson Student Service Award, which honors students' commitment to academic excellence, service, and interracial education.