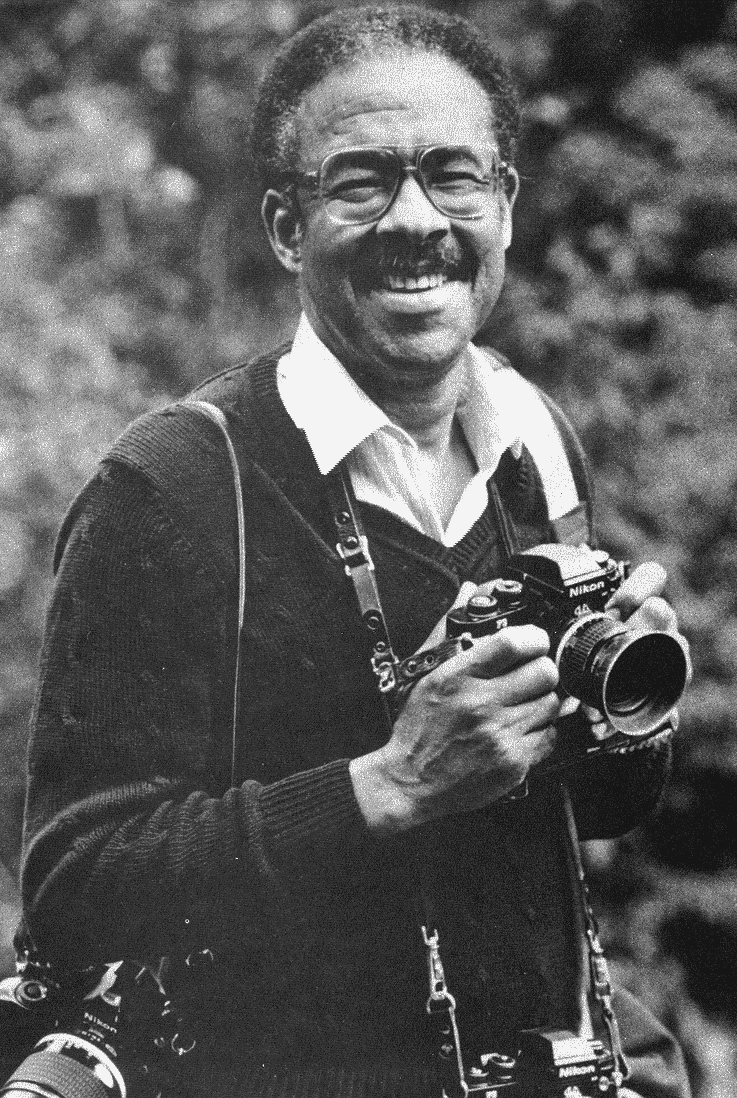 Moneta J. Sleet, Jr.
Moneta J. Sleet, Jr.
Moneta J. Sleet, Jr. was the first African American to win a Pulitzer Prize in photography. His major contribution to photojournalism was his extensive documentation of the Civil Rights movement.
Born in Owensboro, Kentucky, Sleet's interest in photography began as a child. He pursued photography at Kentucky State College and received his master's degree in Journalism from New York University in 1950. He later joined Ebony Magazine as a staff photographer.
In 1956, Moneta Sleet met Dr. Martin Luther King, Jr., just as he was emerging as the leader of the civil rights movement. He later covered Dr. King's acceptance of the Nobel Peace Prize in 1964 and the Selma to Montgomery march in 1965.
When Dr. King was assassinated in 1968, Moneta Sleet covered the funeral, resulting in the Pulitzer winning photograph of Dr. King's grieving widow Coretta and youngest daughter Bernice. His early career covered the period of African national independence in the 1950s. Sleet photographed in Liberia, Libya, Sudan and he photographed Kwame Nkrumah at the moment of Ghana's independence.
Over the years, his work has appeared in exhibitions at museums, including the Metropolitan Museum of Art. Sleet received numerous awards from the National Urban League in 1969 and the National Association of Black Journalists in 1978.