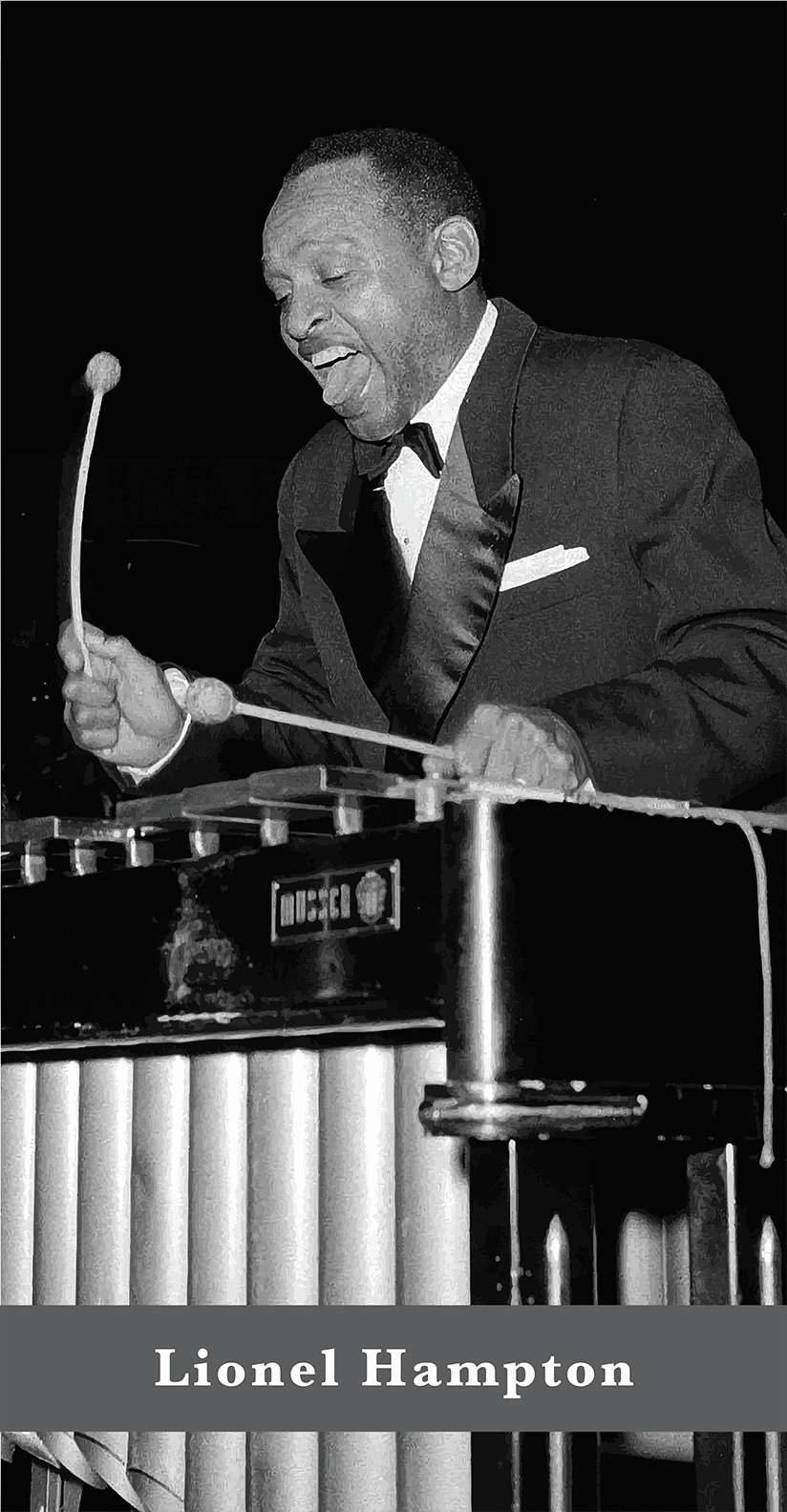 Lionel Hampton
Lionel Hampton
Lionel Hampton was raised by his mother in Louisville, Kentucky. During Hampton's teenage years he began to play the drums and took xylophone lessons. Lionel Hampton became a renowned jazz vibraphonist, pianist, percussionist, and bandleader.
Hampton began his early career playing drums professionally while still a teenager living in Chicago. He moved to California where he worked with Louis Armstrong which launched Hampton's career as a vibraphonist. Hampton performed with other jazz legends from Teddy Wilson, Benny Goodman, and Buddy Rich to Charlie Parker, Charles Mingus, and Quincy Jones, to name a few. Hampton's resume of musical collaboration is endless. Benny Goodman invited Hampton to join his trio, which soon became the Benny Goodman Quartet, the first racially integrated jazz groups to perform before audiences.
In New York, Hampton recorded with several different small groups known as Hampton's orchestra which developed a high-profile following during the 1940s and early 1950s. Since the 1960s, the University of Idaho Lionel Hampton Jazz Festival honors the music, dance and history of jazz music and one of its most honored artists, Lionel Hampton. In 1968, Hampton received a Papal Medal from Pope Paul VI. In 1992, Lionel Hampton was inducted into the Alabama Jazz Hall of Fame, and was awarded the National Medal of Arts in 1996.