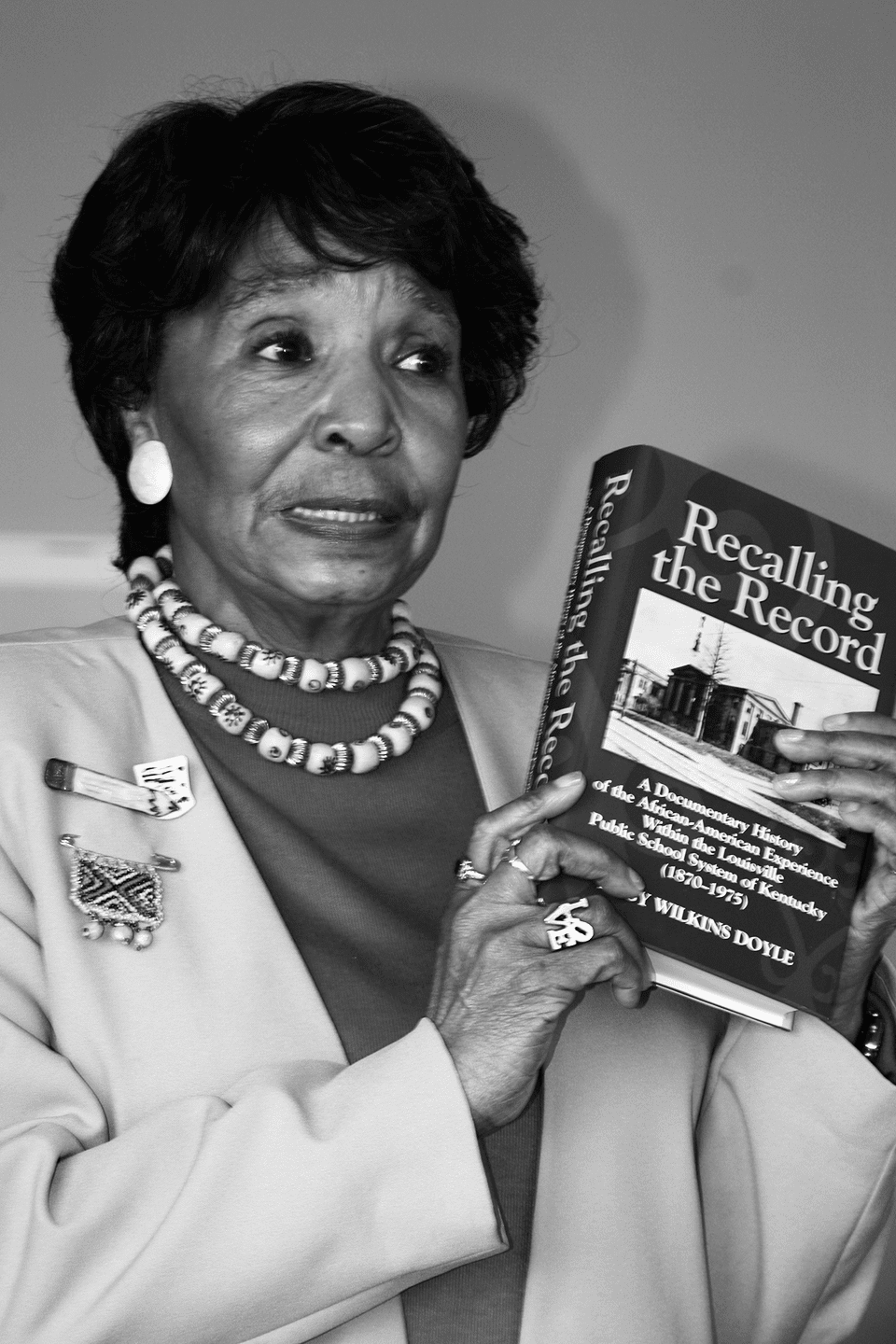 Ruby Wilkins Doyle
Ruby Wilkins Doyle
Ruby Wilkins Doyle was born in Louisville, Kentucky, to Willie Richard Wilkins and Irene Julie Hill Wilkins. She received her education from Central High School, the University of Louisville, and Spalding University.
Wilkins worked as a high school English teacher and retired from the Jefferson County Public school system after 17 years.
After retiring, she earned a Bachelor of Theology. Doyle was an accomplished writer who authored several books academic, religious, or historical. Doyle wrote, Recalling the Record: A Documentary History of the African American Experience Within the Louisville Public School System of Kentucky (1870-1975). Her manuscript has over 600 pages and 317 supporting documents of Louisville's African American community's history. The book documents the history and importance of education in Louisville's African American community identifying the great leaders that upheld high expectations and standards necessary for their survival in a segregated world.
Before her death, Doyle completed another manuscript that was never published. In this manuscript, Louisville's Russell Area: Remembrance and Reflections, Doyle penned eleven chapters examining the long and fascinating history of achievement by African Americans who lived in the Russell Neighborhood. The Kentucky Center for African American Heritage is working with Doyle's family to have the manuscript edited and published soon.