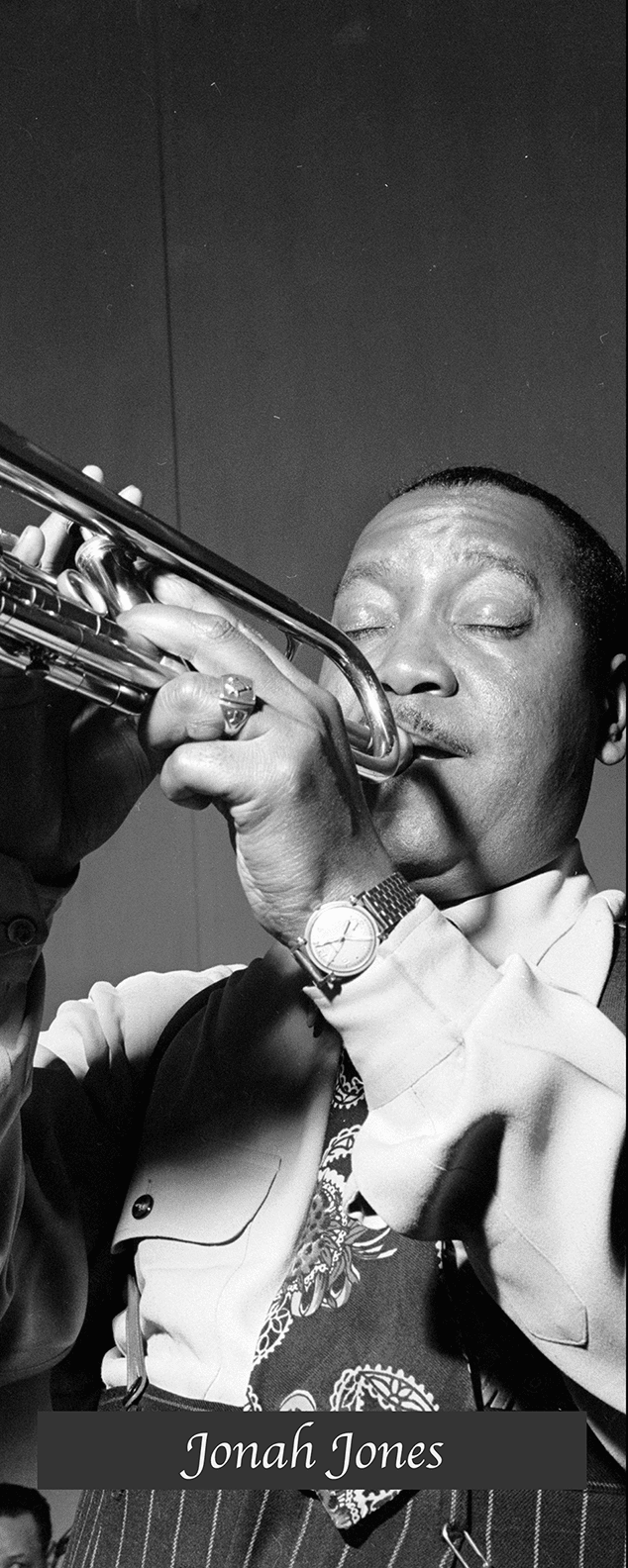 Jonah Jones
Jonah Jones
Jonah Jones was one of the most popular jazz trumpet players of all time, and he blew his first note in the Louisville, Kentucky, orphanage that he called home. He was born in Louisville in 1908, and it was Bessie T. Allen, the orphanage director, who encouraged Jonah to nurture his outstanding talent. Allen founded the old Booker T. Washington Community Center at Ninth and Magazine Streets.
Jones got his start playing cornet in the community center band before quickly transitioning to trumpet, where he excelled. As a young man, Jones left Louisville to begin his career playing with big bands and jazz groups that would propel him to stardom throughout the classical jazz era of the thirties until the sixties. He played on Mississippi riverboats with smaller triad jazz ensembles and ended up a big-band star early in his career. Jones and Bop-legend Dizzy Gillespie were both members of Calloway, who performed in the trumpet section of the Cab Calloway Orchestra.
Jonah Jones won a Grammy in 1959 for the album, I Dig Chicks. He was truly an entertainer who connected with the audience through lovely melodies that he both sang and played on the trumpet. He was sometimes referred to as "King Louis II," a reference to Louis Armstrong.