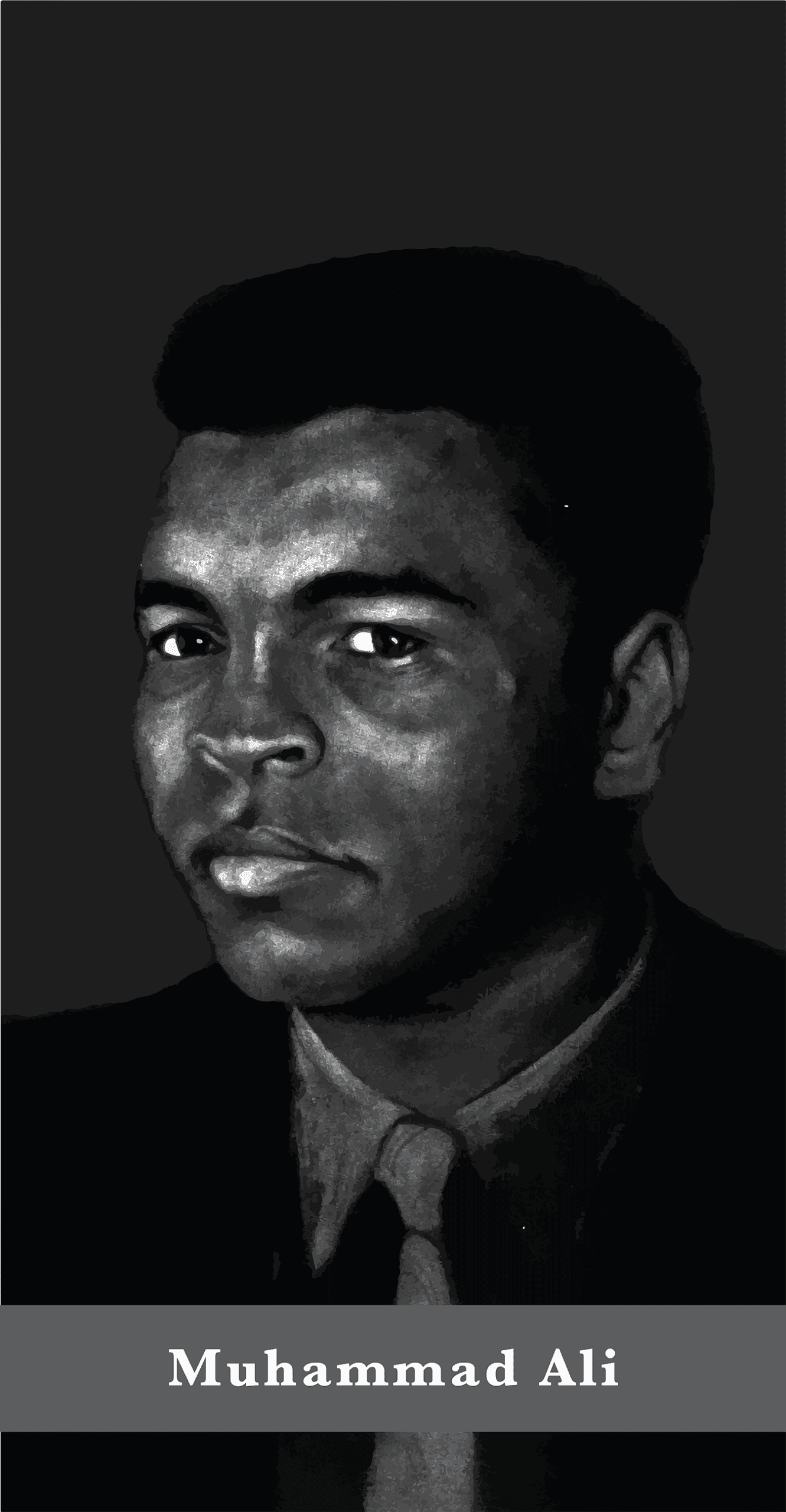 Muhammad Ali
Muhammad Ali
Muhammad Ali, born Cassius Marcellus Clay, Jr. in Louisville, was a professional boxer, activist, and philanthropist. Nicknamed "The Greatest," he is widely regarded as one of the most significant and celebrated sports figures of the 20th century and as one of the greatest boxers of all time.
Ali began boxing at age twelve. As an amateur boxer, he won six Golden Gloves tournaments in Kentucky and two National Golden Gloves tournaments. In 1960, Ali won an Olympic gold medal in boxing, then made his professional boxing debut.
By 1964, Ali was the world heavyweight champion. He joined the Nation of Islam that same year. After refusing induction into the Army in 1967 for religious reasons, he was barred from boxing for three years. During that time, Ali toured colleges and universities addressing civil rights issues, in 1970, a U.S.
The Supreme Court decision ended his exile from boxing. In 1974 and again in 1978, he regained the world heavyweight champion title, making him the first boxer to have held the title "World Heavyweight Champion" three times.
His autobiography, The Greatest, was written in 1975. Other books published about Ali included: Muhammad Ali: The People's Champ, Muhammad Ali in Perspective, and Healing, A Journal of Tolerance and Understanding.